Now that the mods are basically finished on the table, I'm back to rebuilding scenery, and I decided to rearrange everything. Here are a couple of shots of what I'm toying with for the final product.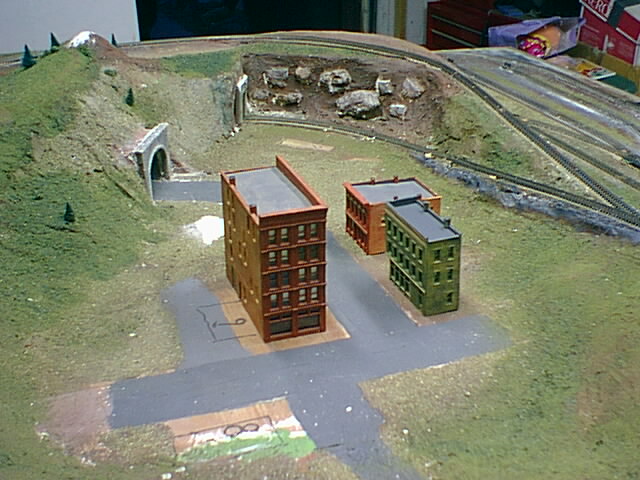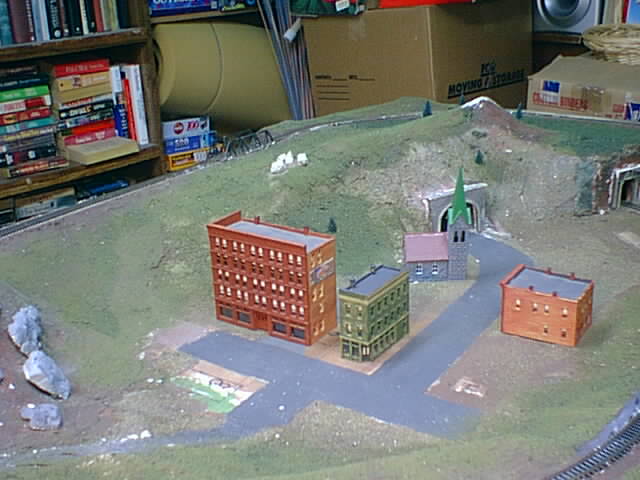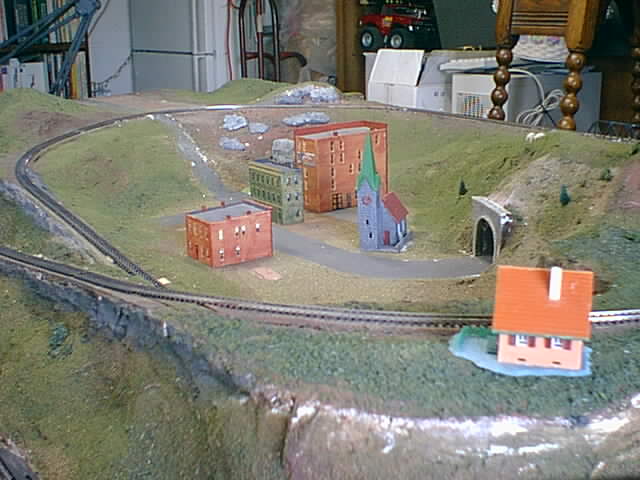 I've always liked the idea of "switchable scenery" as I like to call it, and I like bouncing between plain backdrops and forced perception ones that build up in layers. I like the fact that the scenery can change with my runs or my mood. My first venture into these are visible in the Vegas pictures. This time, I decided to built a backdrop the length of the yard with two wings on either end. Here's what it looks like to start...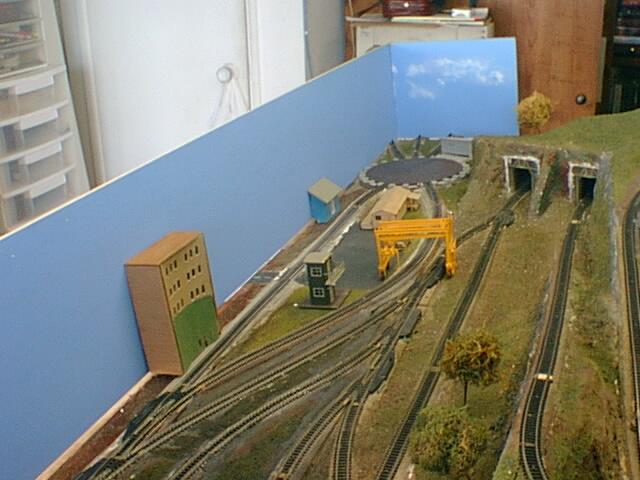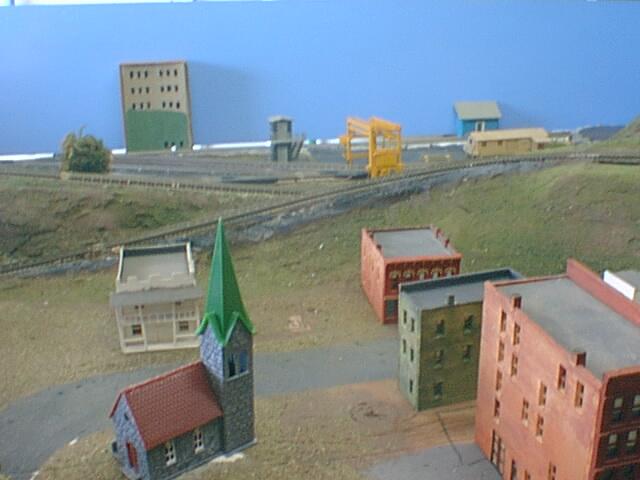 My stand in buildings are already back out on the layout to give me an idea of what should go on the backdrop. I warmed up my cloud skills on the wings.
The backdrops are made of 1/4" laminate used in cabinetry facing. They are mounted to the layout by 2" 6d bright boy nails that I've cut the heads off with a cutoff disk in my rotary tool. I drilled corresponding holes in the table and the boards and dropped them down on the layout. This way, I can change scenes whenever I like.
Things are finally starting to show progress since the move, now that I'm past all the restructuring and resurfacing, I can get back to more enjoyable things.
I'm just getting started on this phase of the layout, so there should be a whole lot more to report on as time goes on. Stay tuned for future developments.....
Back to the TOP