The actuator is screwed into the table base and the table itself. It's 12 volt powered and I'll explain how it works further down. Having it go to a vertical position makes for easier wiring and repairs. Here's another view of the actuator before I cleaned up the wiring.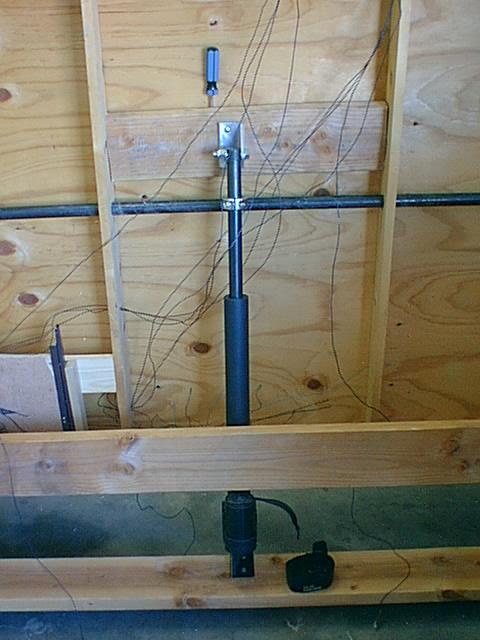 The latest thing happening is that the block control panel has gone high-tech.... it now slides out from the table via a 5 1/2 inch marine actuator. Here are a couple of shots of it going together....first, the original work....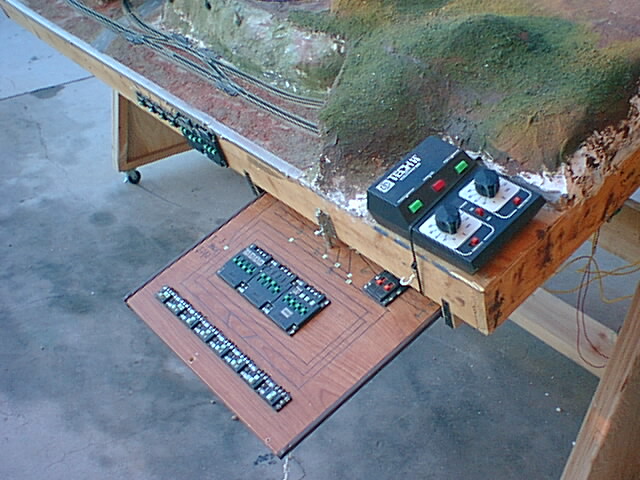 It slid out from underneath the table, and It looked like a mess, so I changed it around a little....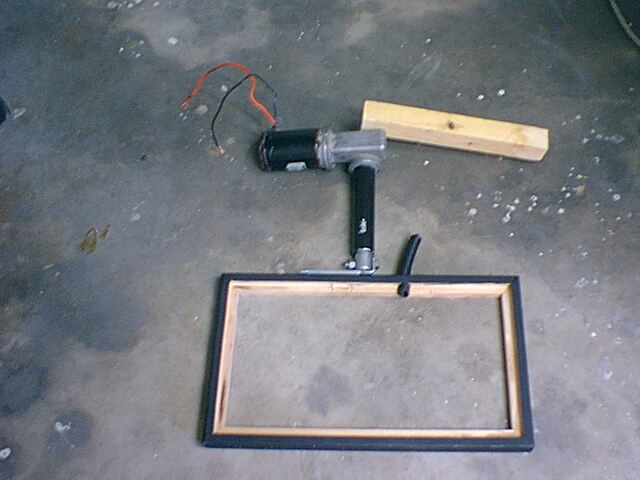 The new panel is ready to go in...I cut a hole above the old slide out drawer and set her in...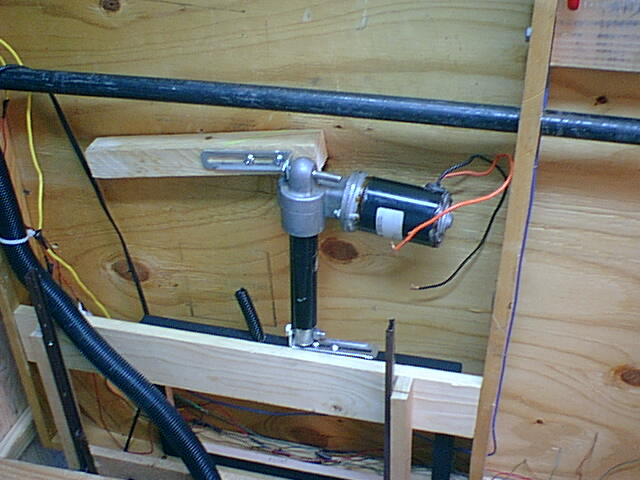 And here's the finished product. Note the switch to the right of the drawer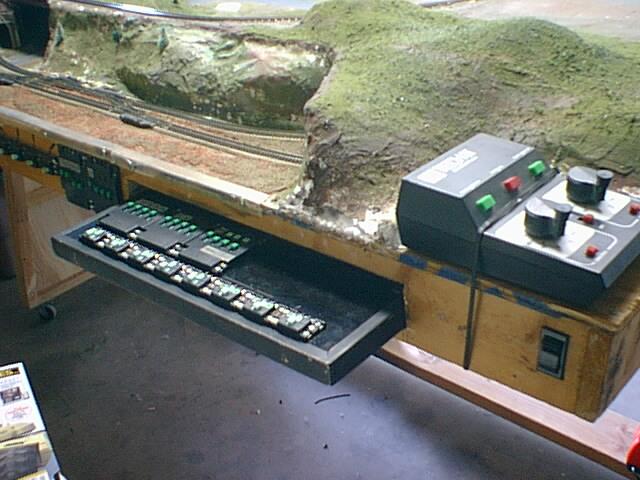 You're probably wondering how I power the actuators...I rotate the batteries from my Black & Decker 14.4V Firestorm drill between the drill, the layout and the charger...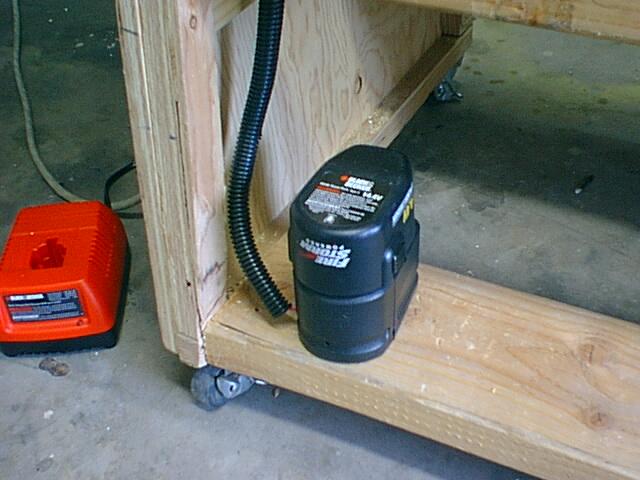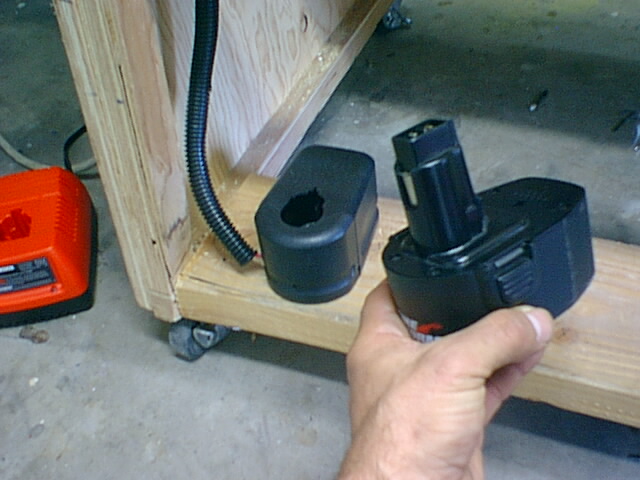 I do have an update on this page and I should have more up soon....In the meantime, I did change out the Firestorm setup for a full time 120 - 12V setup and now the actuator is powered whenever the board is.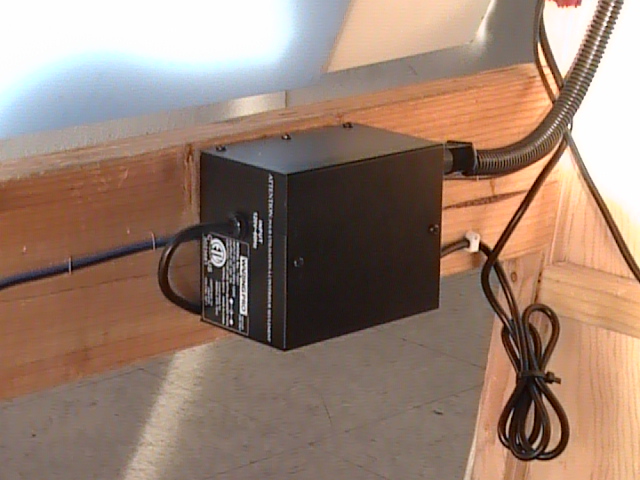 Back to the TOP